The Adirondacks and the Lake Champlain Valley of Upstate New York and Vermont offer a multitude of attractions for all ages! Here you will find spectacular Olympic venues like the Verizon Sports Park where freestyle skiers perform amazing aerial acrobatics 60 feet high over an Olympic size pool. Or the worlds largest indoor skating arena and site of the famous 1980 USA-Russia miracle on ice!

If you love history, you can take advantage of a walking tour into the pre revolutionary past at Fort Ticonderoga or visit the home and farm of abolitionist John Brown. And if you seek thrills, you can find them white water rafting on the Hudson River or plumeting down a giant rollercoater ride at the Great Escape theme park.

We invite you to browse our exciting selection of on-line attractions.


Showcase Attractions


The Adirondack Museum- Blue Mountain Lake!

Your Adirondack Experience Starts Here! There's no place on earth quite like the Adirondack Park, and there's no place in the Adirondack Park quite like the Adirondack Museum. We tell the stories of the people-past and present-who have lived worked and played in the region. Your Adirondack experience won't be complete without a visit to the Adirondack Museum!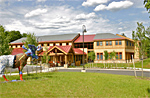 View - Multi-Arts Center
3273 State Route 28
Old Forge, NY 13420
phone: 315.369.6411
email: info@viewarts.org
View is a non-profit multi-arts center located in a new green designed building. Founded in 1951, View offers a full range of arts programming designed to enrich, educate, and entertain everyone from pre-school children to adults, beginners to accomplished artists, and new viewers to seasoned museum-goers. The Adirondacks provide a source of inspiration and opportunity for artistic expression. View is dedicated to inspiring the lives of individuals visiting or residing in this magnificent natural area. It also serves as a community center, a conference facility and a venue for special events.



Ausable Chasm
PO Box 390 Ausable Chasm, New York Phone: (518)834-7454 Toll Free: 1-800-537-1211 Toll Free (Camping): 1-866-RV-CHASM(1-866-782-4276) Fax: (518)834-1104 (Summer) Fax: (518)834-9990 (Winter)
email: info@ausablechasm.com
Step back in time as you walk the nature trail through primeval Adirondack Forest. Stroll past Rainbow Falls, Elephant Head, Column Rock, Hyde's Cave and the erie quiet of Mystic Gorge. Decend hundreds of feet on natural stone walkways and gaze upon centuries of geologic history etched in stone. Board a raft and float the crystal waters of the Ausable River through a maze of breath taking rock formations sculpted across eons by the river's currents

---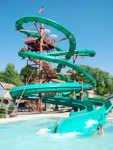 ENCHANTED FOREST-WATER SAFARI
3183 State Rt. 28
Old Forge NY 13420
Phone: 315-369-6145
New York's Largest Water Theme Park! Over 50 Rides & Attractions including 31 Heated Water Rides • Fun Food • Exciting Games • Storybook Characters • Family Circus Show & More • Great Rates for Group Outings • Specializing in Corporate Outings • Youth Groups • Birthday Parties & School Groups • Open June 16 - Sept. 1 2008- Purchase Tickets Online & Save - For More Information visit www.Water Safari .com or call 315-369-6145

---

Pirate's Cove Adventure Golf - Lake Placid NY & Lake George, NY
1980 Saranac Ave. Lake Placid, NY 12946 Phone:(518) 523-5478
and 2115 State Route 9 North Lake George NY 12845
The 18-hole Course will instantly place you into an authentic, sleepy 18th century village, under the occupation of pirates! We welcome you to learn of the "Legend of Pirate's Cove" and experience a true buccaneer adventure. Sunken ships, frolicking pirates, beautiful waterfalls and fair maidens all await you. Please call ahead for hours before Memorial Day and after Labor Day.


---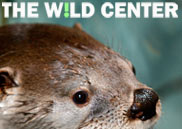 Natural History Museum of the Adirondacks
THE WILD CENTER
518-359-7800
866-765-7800 Tupper Lake
The Wall Street Journal called it 'glorious' and the New York Times said it was 'stunning' . This new kind of museum, spread over 31 acres, is an Adirondack 'must see' according to USA Today. Designed by the firm that created Washington DC's Air and Space Museum, the Center features live exhibits, including splashing river otters, a wide screen theater and tons of hands on exhibits.
---


Burlington, Bennington, Montpelier, Brattleboro, Middlebury, Rutland


See county list below

"Discover what folks in the North Country are doing with their old four wheel drives, boats and RVs! Donate your old vehicle to a great charity and receive a nice tax deduction!"
All with one simple click!"
Donate Your Used Vehicle to Charity!
Donate your used car, boat, motorcycle, van or RV to your

favorite charity & receive full fair market value as a tax deduction!
Click here to learn more and search for your favorite charity!
Free nationwide pickup and no complicated paperwork.
It's fast and easy. All vehicles accepted.
Search and choose from hundreds of religious institutions, schools, and charitable organizations including cancer research, multiple sclerosis and heart disease.
Visit

Christmas Wreath.com

Search and compare the lowest prices for fresh balsam wreaths & hand crafted gifts from all over the country!

Free shipping & toll free ordering!

Click here

Visit

Cheap Gift Baskets.com

Treat that special person to a lovely gift basket for any occasion! Get the lowest prices on the web and search a huge selection of

gourmet gift baskets with cheese, wine & chocolate! Find corporate gifts, flowers, get well gift baskets, and much more!

Enjoy toll free ordering & free shipping!

Click here


Calendar of Events |  Vacation Rentals |  Real Estate |  Lodging & Accomodations
Dining |  Summer Sports |  Winter Sports |  Arts & Crafts |  Attractions
Shopping |  Adirondack Kids |  Adirondack Lifestyles |  Education
Business Profiles |  Community Links |  Business Directory |  Classifieds
Adirondack History |  Bulletin Board |  Chat Room |  Guestbook Comments |  Return Home



New York State & Vermont
Travel Guide Network

We invite you to visit one of the largest and most comprehensive award winning travel networks in New York State
& neighboring Vermont .
Choose your visitor guide by clicking on any one of the links below!

Adirondacks.com | AdirondackRealEstate.com | AdirondackRentals.com |GlensFalls.net | LakePlacidNY.com | SaranacLakeNewYork.com | Saratoga-NewYork.com | Upstate-NewYork.com | LakeChamplainValley.com | Burlington-Vermont.com | ThousandIslandsNewYork.com | MaloneNY.com | NorthCreekNY.com | WestportNewYork.com | CliftonParkNewYork.com |
Albany-New-York.com | Troy-NewYork.com | Utica-NewYork.com | Rome-NewYork.com | WarrensburgNewYork.com | Potsdam-NewYork.com | AdirondackHighPeaks.com | Canton-NewYork.com | Massena-NewYork.com | Plattsburgh-NewYork.com | LakePlacid-NewYork.com | GlensFalls.net | SchroonLakeNewYork.com | KeeneNY.com | KeeneValleyNY.com | ChestertownNY.com | GlensFallsNY.com | TiconderogaNewYork.com | TheChamplainValley.com | Champlain-Valley.com | ChamplainValleyRegion.com |
ChamplainValley.net | SaratogaSpringsRegion.com | Watertown-NewYork.com |
SaranacLakeNY.com | HighPeaksWilderness.com | VisitUpStateNewYork.com | VermontTravelGuides.com | Burlington-Vermont.com | StAlbans-Vermont.com | Rutland-Vermont.com | Middlebury-Vermont.com | Montpelier-Vermont.com |
Bennington-Vermont.com | Brattleboro-Vermont.com | NewYorkSkiing.com |
New YorkHiking.com | AdirondackHiking.com | AdirondackFishing.com |
AdirondackCamping.com | AdirondackSkiing.com | LakePlacidSports.com | LakePlacidSkiing.com | SaratogaSpringsRegion.com | SaratogaInns.com
| SaratogaHotels.com | SaratogaAttractions.com | SaratogaSpringsDining.com |
SaratogaSpringsLodging.com | SaratogaSpringsRestaurants.com |
SaratogaDirectory.Com | LakePlacidNY.com | LakePlacidHotels.com |
LakePlacidShopping.com | LakePlacidRestaurants.com | LakePlacidInns.com |
LakePlacidDining.com | LakePlacidResorts.com | LakePlacidSports.com | LakePlacidSkiing.com | LakePlacidHockey.com | LakePlacidSchools.com | OldForge-NewYork.com | AdirondackRestaurants.com
AdirondackWeddings.com | AdirondackCamping.com | AdirondackFishing.com |
AdirondackShopping.com | AdirondackLodging.com | AdirondackHotels.com
| AdirondackDining.com | AdirondackSkiing.com | AdirondackWeather.com
| AdirondackCrafts.com | VillageofLakeGeorge.com | DiscoverLakeGeorge.com |
Lake-George-NewYork.com | LakeGeorgeClassifieds



43 Broadway
Saranac Lake, New York 12983
Phone: 518-891-3745    Fax: 518-891-3768
E-Mail: Adirondacks.com

This website is owned and operated by
adirondacks.com internet publishing group.
For advertising and editorial content,
please contact Rob Grant;
adirondacks.com reserves the right to reject,
modify or cancel any advertising at its sole discretion.
© Adirondacks.com - all rights reserved