Retiring in Saranac Lake, New York

Saranac Lake is ranked the #1 small town in New York State.



Before Saranac Lake was incorporated as a village in 1892, it was already famous for its natural beauty and the experienced guides who took visitors on fishing and hunting trips in this part of the Adirondack Park.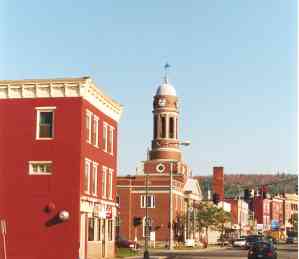 The fact that the Saranac Lake of today is a vibrant, desirable community has not gone unnoticed on a national level. In 1995, Saranac Lake was ranked #1 out of all the small towns in New York State and 11th in the entire United States in the book, The 100 Best Small Towns in America by Norman Crampton. The author cited Saranac Lake's investments in education, healthcare and community spirit. In 1998 the National Civic League bestowed All-America City status on Saranac Lake.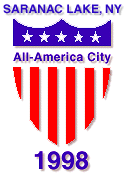 The August 1996 issue of Men's Journal listed Saranac Lake as one of "America's 25 Coolest Mountain Towns." The article listed Saranac lake as a paradise for both hiker and canoeist.
One of the high points of the year in Saranac Lake is the Winter Carnival held the first week in February. The Ice Palace,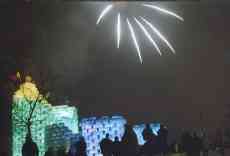 the center of this event, is built a one-mile walk away from Saranac Village at Will Rogers. The palace is constructed from blocks cut from frozen Lake Flower. The Winter Carnival Celebrations even include a parade.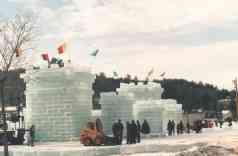 In the summer the Village of Saranac Lake offers free concerts in the park.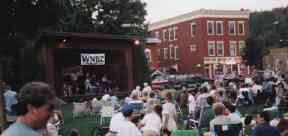 North Country Community College located in Saranac Lake and Paul Smith's College just outside of the village offer community members the opportunity to take advantage of life long learning opportunities.
If you would like more information about retiring in a historic independant living retirement community in the Adirondacks- please email your name, phone number,
and best time to contact you - click here

For more information on Retiring in the Adirondacks please visit
AdirondackRetirement.com
click here
SAVE UP TO 50% ON HOTELS IN LAKE PLACID/SARANAC LAKE
---
Looking for a retirement home in the Adirondacks?
click here



Retirement & Healthy
Living Links


Medical Insurance

Great rates and free quotes from leading medical insurance companies. HMO, PPO and major medical plans.
Affordable nationwide health, dental and vision insurance for you and your family.
click here



Get fast free online rates. Comparison shop nationwide. Get multiple secure quotes instantly from online insurance companies.
Make them compete for your business and save money!



YogaStretching.com
Find Yoga and pilates mats, props and instructionals for all ages and skill levels.

OrganicFoodRecipes.com
Shop for great deals on Organic Food Recipe and millions of other products. Fast shipping and secure shopping on all recipes.

NaturalHealthMagazines.com
Natural Health magazine publisher-direct. Save up to 92% on 1600 magazines .

NaturalHealthSchools.com
Receive information from natural health schools in your area. Learn more about a career in natural health today.
Life Insurance Quotes

Medical Insurance Quotes

Car Insurance Quotes


HolisticHealthSchools.com
Comprehensive directory of natural health education and guide to careers and education in the natural healing arts.


NaturalHealthFoodStores.com
Up to 75% Off ! Great deals on health food products; save up to 75%. name-brands - Atkins, Twinlab, Natrol, Nature's Way and more.

Shop for great deals on Organic Food Recipes and millions of other products. Fast shipping and secure shopping on all recipes.

Medical Insurance

Great rates and free quotes from leading medical insurance companies. HMO, PPO and major medical plans.
.
Affordable nationwide health, dental and vision insurance for you and your family.
click here
Adirondacks.com
43 Broadway
Saranac Lake, New York 12983
Phone: 518-891-3745 Fax: 518-891-3768
E-Mail: Adirondacks.com
This website is owned and operated by
adirondacks.com internet publishing group.
For advertising and editorial content,
please contact Rob Grant;
adirondacks.com reserves the right to reject,
modify or cancel any advertising at its sole discretion



---