Adirondack Culinary Arts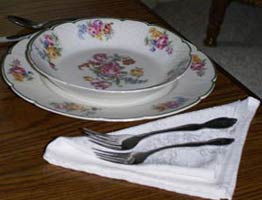 The Adirondacks & the Lake Champlain Valley of Upstate New York & Vermont have long been known for their truly unique & varied cuisine ranging from fresh caught native brook trout cooked over an open campfire to world class dining at five star resorts.


In the internationally acclaimed City of Saratoga Springs, diners can choose from over fifty exciting restaurants with menus featuring everything from spicy Mexican foods to hearty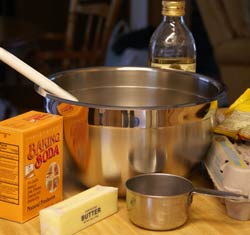 homecooked meals. If romantic candle light dining in a Great Camp setting appeals to you, the beautiful Saranac Lake and Lake Placid region offers an unparralled experience. Because of the abundant fish and game found throughout the Adirondacks, visitors have the opportunity to sample such native culinary delights as smoked venison, roast duck, and fresh rainbow trout.

We invite you to take a virtual tour of some of our most popular travel destinations including Saratoga Springs, Ballston Spa, Glens Falls, Lake George, Ticonderoga, Old Forge, Blue Mt. Lake, Canton, Watertown, Saranac Lake, Lake Placid (host of the 1932 & 1980 winter Olympics) and the City of Plattsburgh. In neighboring Vermont, experience the beauty of Lake Champlain and the Lake Champlain Valley featuring the historic communities of Burlington, Shelburne, Charlotte, Vergennes, Middlebury, St Albans, and the Grand Isles of NW Vermont.


Search for two- & four-year degrees in Culinary Arts & Baking
Side-by-side comparisons of 35 culinary schools.
Learn the culinary skills you need to get ahead!

Culinary Institutes .com
click here
Kitchen Design
If you are interested in interior design and looking to specialize in designing beautiful kitchens that take into consideration style, use and function - an online kitchen design school may be right for you. Designing a kitchen is a very personal project and you must work closely with the user of the proposed kitchen. In many kitchens space is limited, so multi purpose and multi functional spaces are worked into a good design. Redesigning a kitchen doesn't always have to be a major expense. In fact, with smart designing skills you can redo a kitchen for a fraction of what is the industry standard. A good online design school can start you on your way.


The Culinary Arts program at Paul Smith's College in the Adirondacks was founded on the principle of learning by doing. Many of todays local chefs learned their trade at Paul Smith's.


"Adirondack Cuisine"
on Mountain Lake PBS

Senior Producer and Host Derek Muirden and Chef Armand C. Vanderstigchel
Join host Derek Muirden and European trained Chef Armand C. Vanderstigchel for an hour long culinary celebration of the best recipes from the best restaurants, inns, and B&Bs in the Adirondacks!

Enjoy this hour long "culinary celebration" that brings you the best recipes from some of the best restaurants, inns and B&B's in the Adirondacks. Adirondack Cuisine is taped on location at the Adirondack Landmark Saranac Hotel, where the award-winning Senior Producer and Host, Derek Muirden, takes viewers on a tour of the restaurants, inns and B&B's,

Adirondacks.com Internet Publishing Group and Mountain Lake PBS television announce a powerful online partnership to promote Mountain Lakes award winning programming and important educational mission throughout Upstate New York and Canada.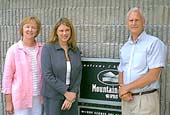 Alice Recore (left) CEO of Mountain Lake PBS and Marie Mercier (middle)Communications Coordinator with Rob Grant (right) President, Adirondacks.com Internet Publishing Group
prior to European trained Chef Armand preparing a dish made famous by each of the restaurants. Mountain Lake PBS has a long and distinguished record of producing Adirondack programming for New York State and the PBS national audience. Adirondack Cuisine is sure to carry on that tradition. Derek and Chef Armand will put a visual and delightful spin on the art of Adirondack cooking.
Adirondack Cuisine is produced by Mountain Lake PBS, in association with Berkshire House Publishers, Inc. Berkshire House is the publisher of Adirondack Cuisine (the book); authored by Chef Armand C. Vanderstigchel and Robert E. Berkel, Jr. Chef Armand and Robert celebrate great recipes from the entire Adirondack region, in all it's seasons. The 239 page book is complete with full page color photographs of many of the dishes, and is easily the most complete Adirondack recipe book ever published.

Paul Smith's College & the Adirondacks.com Internet Publishing Group join forces to showcase Paul Smith's unique curriculum and promote Hospitality and Culinary Arts in the Adirondacks.
Paul Smith's program features the Statler Hospitality Center which houses five full-service laboratory kitchens, a retail bakery and the new Statler "World-Link" high-tech classroom facility (dedicated to the Hospitality and Culinary Arts Division). The college-owned and operated 92-room Hotel Saranac in nearby Saranac Lake includes two restaurants and a bakery.

Students in Baking and Pastry Arts are preparing for careers in the growing hospitality industry, and upon completion can expect to find positions in hotels, resorts, and restaurants. This career path develops skills and knowledge necessary for employment in a variety of baking and pastry establishments.
Examples of these positions include:
Baker, Baker's Helper, Pastry Cook, Assistant Pastry Chef, and Bakery Manager.
This fast paced industry offers many opportunities for advancement.


Whether rolling dough, piping decorations, pulling sugar or preparing and finishing desserts, pastry students are taught the basics ranging from classical to contemporary preparations. Emphasis in a baking and pastry arts program is placed on teaching advanced pastry skills and providing managerial training while covering all aspects of pastry preparations, presentation and service at international standards. With hands-on experience emphasized throughout the program, students spend approximately three quarters of their training time performing practical work in food preparation. The skills and knowledge acquired in a Pastry Arts program helps graduates to advance their careers at an accelerated pace.