Adirondack Retreats
for the mind, body & soul!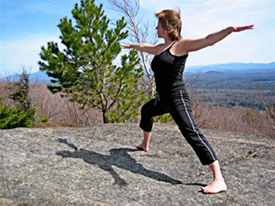 photo- Mary Bartel

Experience the beauty and tranquility of the mountains,
lakes and forests!

We invite you to choose from spas that offer the finest in full-body pampering with treatments such as stone massages and warm seafoam mud wraps to a full week of relaxing yoga and spiritual awakening.


Health and Wellness Links


YogaStretching.com
Find Yoga and pilates mats, props and instructionals for all ages and skill levels.

OrganicFoodRecipes.com
Shop for great deals on Organic Food Recipe and millions of other products. Fast shipping and secure shopping on all recipes.

NaturalHealthMagazines.com
Natural Health magazine publisher-direct. Save up to 92% on 1600 magazines .

NaturalHealthSchools.com
Receive information from natural health schools in your area. Learn more about a career in natural health today.

HolisticHealthSchools.com
Comprehensive directory of natural health education and guide to careers and education in the natural healing arts.

NaturalHealthFoodStores.com
Up to 75% Off ! Great deals on health food products; save up to 75%. name-brands - Atkins, Twinlab, Natrol, Nature's Way and more.




Yoga & Spa Vacation Ideas in the Adirondacks!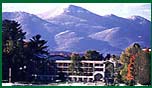 Golden Arrow Lakeside Resort & Suites
2559 Main Street, Lake Placid, NY 12946
Phone: 800-582-5540 or 518-523-3353
Email Beautiful in a winter or summer setting, the Golden Arrow located on majestic Mirror Lake provides an exciting setting for outdoor pleasures offering the best location in Lake Placid. Snuggled under the firs in the dogsled or gliding soundlessly in a canoe, surrender yourself to the breathtaking beauty of the Adirondacks. Beautifully designed guest rooms make you feel at home. Suites, condos, kitchenettes, and fireplace jacuzzi rooms are also available. From the European ambiance, to the warmth and graciousness of its hand picked staff, you are invited to enjoy an unparalleled level of service and hospitality.





43 Broadway
Saranac Lake, New York 12983
Phone: 518-891-3745 Fax: 518-891-3768
E-Mail: Adirondacks.com
This website is owned and operated by
adirondacks.com internet publishing group.
For advertising and editorial content,
please contact Rob Grant;
adirondacks.com reserves the right to reject,
modify or cancel any advertising at its sole discretion.
© Adirondacks.com - all rights reserved